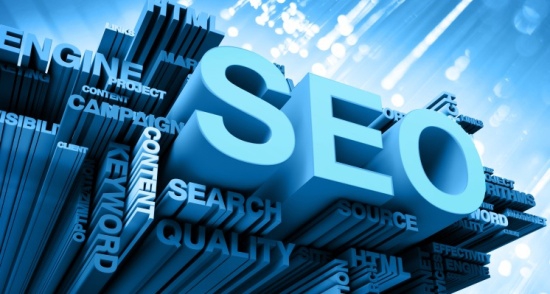 In our digital world, it's imperative for your website to be readily found online. But what most people don't realize is that sites don't show up in Google search results by accident.
Actually, it takes a concerted effort to get a website to appear prominently in relevant search engine results. And in many cases, SEO services are chiefly responsible for raising a site's profile online.
SEO, short for search engine optimization, can involve a number of techniques -- all of which work together to increase the visibility of a given website. Through the use of technical site adjustments, compelling blog content, and backlinking strategies, businesses across a plethora of industries are able to level the playing field and ensure future customers can easily discover them on the web.
At Celebration Web Design, we understand the challenges that Florida business owners face when trying to compete. That's why we offer a variety of SEO services in Celebration, FL that you can count on. Let's delve into the specifics of our SEO services and how they can help your website stand out for all the right reasons.
Celebration, Florida SEO Services
Search engine optimization is a difficult concept for many people to understand, especially those who have little to no experience with digital marketing. While traditional marketing and promotional tactics like billboards, television and radio advertisements, and direct mail still have a place in many budgets, certain digital marketing techniques (including SEO) rely on subtler methods to catch the attention of the public.
Many business owners won't handle their own SEO, as it really is a full-time job in itself. Fortunately, you can benefit from the expertise of digital marketing professionals to get your business found online. As your SEO provider, here are the main marketing services we provide to our clients:
Onsite Blogs: Instead of making a hard sell, digital marketers focus on capturing the intent of the consumer and providing them with helpful information to enrich their lives. One of the principles of search engine optimization is to offer relevant, compelling content to users on a regular basis. By consistently updating your site's blog with keyword-optimized content, we can drive traffic to your site and position you as a leader in your industry at the same time. We can even publish the content on your behalf, allowing you to market your organization with minimal effort.
Articles and Featured News Stories: In addition to posting valuable content on your site, we can drive traffic and improve domain authority with off-site content publication. Our team creates both articles and featured news stories in order to create high-quality backlinks to your site. This can improve your site's backlink profile and show Google that your organization has worthy endorsements from other trusted websites. These pieces will be relevant to your industry and are posted by reputable publishers, allowing for a more substantive link-building strategy.
Onsite Implementation: Search engine optimization isn't just about content creation (although, as they say, "content is king"). The details of website development, many of which are noticed only by search engine bots, can help or hinder your site rankings. Our team will conduct an audit of your site and make recommendations that can improve known ranking signals, such as internal linking, schema markup, and keyword ratios. We'll take care of implementing our recommendations and adding relevant features like phone tracking and other sales analytics to provide you with more insight into your campaign.
With our three different tiers of monthly SEO campaigns, our team can offer a digital marketing strategy that fits your budget and overall goals. We focus on building high-quality content and links that can help your business, non-profit, or ministry experience lasting growth. For more information on our SEO and website design services, please get in touch with us today.