Invoice Update & Featured Partner Leona Choy
Sunday, March 22, 2020 by Bruce Shank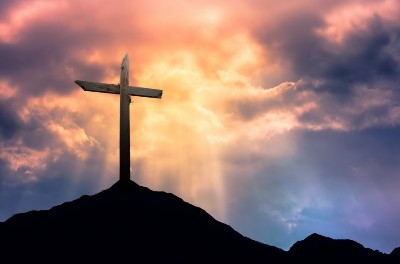 Dear Partner,
During this time when many of us are being asked to shelter in place nothing is more important than to remember that God is in control of every situation. The coronavirus is not a surprise to God.
I would like to share a comforting excerpt from Leona Choy's A Matter of Perspective blog:
"Everything may look chaotic, confusing, and out-of-control to you and me. We may feel anxious and disoriented because our status and the instructions given seem to change daily. We are tempted to fear, anxiety and panic. God's Word has a calm directive for us, a balm for our mental state and emotions and spiritual welfare in Psalm 46:10, "Be still and know that I am God. I will be exalted among the nations."
We developed Leona's website (https://leonachoy.com/) a few years ago, right around her 93rd birthday. It was truly a priveledge being able to work with her in developing her site. She is wonderful Christian women who has been praising and serving the Lord for over 95 years. When you have the opportunity visit her website at https://leonachoy.com/ you will be truly blessed. I shared her blog with my wife, who shared it with her sister, who shared it with her husband. He is the pastor at a nursing home in PA. We may never know how what we say, what we write or what we do, affects others, but God knows and has everything under control including the coronavirus.
Partner Notice Concerning Quarterly Invoicing
The quarterly invoices for the second quarter will be mailed this week. If you would like to pay using a credit card or your PayPal account, please let me know. Please email bruce@celebrationwebdesign.com. Please include your name, domain name and simply say, "I would like an electronic invoice." We will email you a link for your quarterly hosting/maintenance fee. The link will take you to PayPal where you can use a credit card or pay via PayPal account. If you do not have an account with PayPal, you will be asked some information so they can email you a receipt.
God Bless,
Bruce
He got up, rebuked the wind and said to the waves, "Quiet! Be still!" Then the wind died down and it was completely calm. Mark 4:39
---
Bruce Shank
Bruce is a graduate of Philadelphia University and has been working in the IT world for over 35 years. His experience ranges from programmer to president of Finpac Corporation, a software design firm. He is currently president of Celebration Web Design by SKWD Associates, LLC. Celebration Web Design is dedicated to designing, developing and hosting websites for ministries, businesses and non-profit organizations. Bruce is always looking for the opportunity to partner with others seeking to further God's Kingdom.
---