Joan, Our Bookkeeper
Wednesday, May 25, 2016 by Joan, Bookkeeper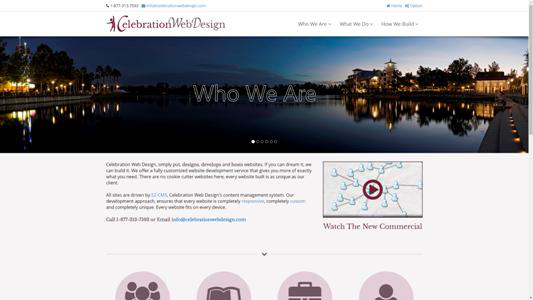 I only rarely have the opportunity to interact with our partners. So I thought I would share a little about myself. I am Joan, The Celebration Web Design Bookkeeper. I've been keeping the books since our move to Florida. I am Bruce's wife and Jonathan's mother – a family ministry
as well as other staff members.
My background is in education. I spent 4 years in public education and then 23 years in Christian Education. 13 years were in the elementary classroom and 10 years as an elementary principal. This was a rich time of growth in the Lord. I learned patience, gained deeper empathy, deeper dependence on the Lord, more scripture, and counseling expertise just to name a few. The Lord blessed me with many fruitful successes in His name. The opportunity to lead little ones to him, as well as, parents was a thrilling and humbling opportunity. My work with teachers was also very rewarding as I watched them grow as educators who understood true biblical integration in their teaching and interaction with students and parents. Together we strived to always keep Christ at the center of all we did.
Becoming the bookkeeper has been a challenge as it clearly was something not "in my wheel house." I had much to learn and the Lord graciously supplied those needed to help me set up Quick Books and other necessary procedures. I have to say, I truly enjoy this new task the Lord has given me. I do it as support for the CWD staff but most importantly, as unto the Lord.
P.S. Thank you for your patience with me and please forgive any mistakes I have made or will make in the future.
---
---