Lighthouse Baptist Church
Sunday, November 1, 2015 by CWD Staff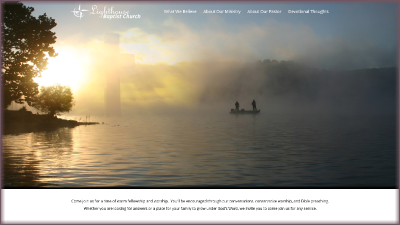 Lighthouse Baptist church is an Independent Baptist Church who recently moved to Marshfield, MO. The Celebration Web Design staff had the pleasure of working with Pastor Parkin as together we developed their new church website.
The church body is committed to learnng and living the truth of God's word. Every Sunday you can enjoy fellowship time during their potluck lunch. You only need to bring your appetite for truth and food every Sunday at 1045am.
Visit www.LBCWebster.com for more information.
---
---